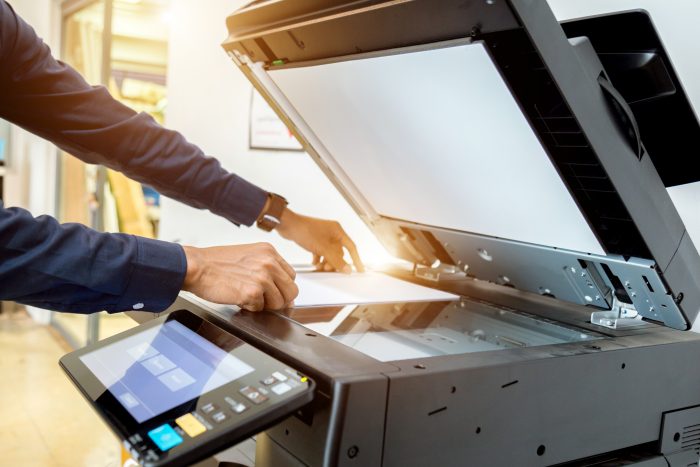 Business offices differ in the purposes and goals that they want to achieve. On that note, knowing your office's goals is a good starting point in the process of choosing the right equipment. Choosing the right model of copier for your office is neither easy nor difficult. You should enjoy the process of comparing a wide array of varieties of copier models to come up with the best and the right fit for your office.
If you're the one assigned to buy or find a new copier for your company, worry no more. Here are some tips that you might want to consider.
Use your old copier as a springboard of comparison.
The first step you must do is to not yet go directly to the new models available in the market but to stick first with your old copier as a starting point of comparison. Why? The reason for this is that you will be able to identify the strengths and weaknesses of the old copier. Where did it fall short? Were you satisfied with its performance for the last years of utilizing it? What are the best features of your old copier that you still want to be seen in the new copy machine? As you start comparing, those are the set of questions that would want to answer as you go through this first step.
Address Your Need for Speed.
The print speed of copiers is one of the things you must check. How many pages per minute can your old copier produce? Are you looking for a copier with a faster capacity? No one would settle for a slower copier, right? Copiers' capacity to print many pages in a short period is still an advantage for your office, especially if your office's goal focuses more on the production of prints. 40 to 50 pages per minute (ppm) is fast enough for offices that are after a high volume of daily print production. Speaking of speed, laser printers are better than inkjet printers because they are faster and quieter than the latter, running smoothly while printing.
Check and never overlook the scanning feature.
Not all offices are after only the printing capacity of their copiers. There is a need to compare also the copiers' scanning capacity, especially if your office needs to scan documents daily. Make sure that the copier model of your choice will pass the scanning requirements of your office: scan speed, file format, and document feeder capacity.
In the file format aspect, some copier models have a standard format of the scanned document, be it an image file (.jpeg) or PDF file. Therefore, look for models that can have both formats or multiple file formats, so that there will be no hassle in sending or saving such files.
In the document feeder capacity feature, you must consider the model with higher capacity, fit for scanning large documents. You must likewise consider the model with "Single Pass Duplexing Feeder" – a must-have for two-sided document scanning. It will save you a lot of time, and bid goodbye to paper jams!
Document security and confidentiality are also a good catch.
If your office gives high regard to document security and confidentiality, then stay safe with the models that have such features. When comparing the copier models, pay attention to those models that are requiring PIN codes, passwords, or any authentication protocols. Only you and your co-workers can access the documents saved in the storage or memory of your copier.
Conclusion
If you are in Washington DC and you are looking for a Copier for your business, you may contact Clear Choice Technical Services in Washington DC . You can ask about Copier Leasing Services in Washington DC, Copier rental services in Washington DC, and Copier Repair Services in Washington DC.
Comparing copier models are necessary to find the right one that would suit all your office needs. Give attention to the key features of your old copier model and why it needs a replacement. From there, you can start the comparison. Buy or lease the copier model of your choice and choose the top-notch brands available in the market. Compare the differences; choose the right copier for you.