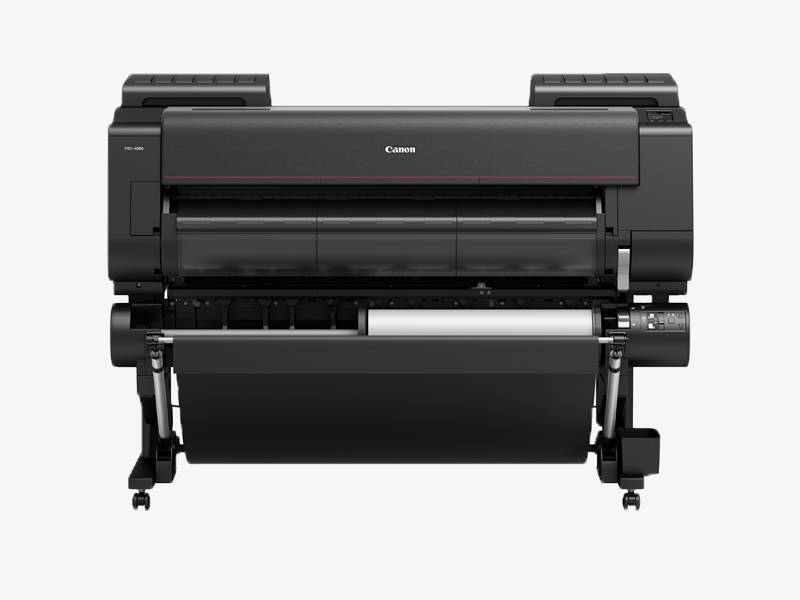 Canon, one of the innovators for printers, has brought another exciting addition to their collection. The release of Canon Pro-4000 in the market is making another significant mark in the world of professional plotters services.
If you are in Washington DC and you are looking for a Copier for your business, you may contact Clear Choice Technical Services in Washington DC. You can ask about Copier Leasing Services in Washington DC, Copier rental services in Washington DC.
Bigger Touch Screen Display
If you have been bothered at the minute size of your printer's touch screen display, here's an innovation from Canon. There is no need to fiddle blindly on a small pad when Canon Pro-4000 has a phone-sized sensitive colored touch screen to make things easier for you. It is also equipped with a light printer status indication at the top portion of the screen. When the printing is normal, a white light is emitted; however, a red light calls for immediate attention. It can be seen easily even from across the room.
Smaller but More Efficient
Compared to its predecessor, which was 44" x 74.5," this is made more compact with a width of just below 63". Even if you compare it with Epson's compact model of 44" x 74," this is by far smaller. It was cleverly designed to be modern, yet small enough to take with you wherever you do business.
Wireless Connectivity for Convenience
Wireless connectivity is not a new feature among printers, but with a large format printer like Pro-4000, it is definitely an advantage. The modern technology is offering wider coverage and fast Wi-Fi networks. It helps to have a machine that is at pace to the digital world. Pro-4000 has a USB port for printing from USB stick as well as WiFi connectivity feature. It also offers printing from smart devices like tablets or phones.
Improved Print Quality
Canon did not work only on enhancing the external features of their printers. Pro-4000 has an improved print quality. Visual improvements have been created through dense screening, thinner pigment encapsulation, and chroma optimizer. Its printouts on glossy papers have a different appearance when exposed to different angles and light.
Better Cutting Technique
It is common among Canon printers to be utilizing rotary blades. In fact, dual rotary blades have been utilized on their recent models. With Pro-4000, they used a better technique. It has a separate cutter carriage mechanism, which is strong enough to cut through cotton papers and the thickest canvas. It keeps the debris out of the print heads' ways to avoid risks of particle buildup.
Built Stronger
When a tsunami hit Canon's facilities, the company had to take their manufacturing elsewhere and relied on their Chinese partners. However, parts produced had reliability issues. Now, Canon moved to the finest technological advancements in Japan for their manufacturing. They also have facilities in Thailand to help out with production. These changes resulted to a reliable printer made from state-of-the-art design using durable materials.
Canon Pro-4000 is one compact multifunction printer. It is small enough to be portable, yet durable enough to perform what is expected from it. Speed and quality of prints are above satisfactory level, for sure. If you are looking for a new printer from plotters repair services experts, why not consider getting Canon's Pro-4000?